Today's post is in collaboration between Planet 96.7 and Ecco Clothes.
Fall will be here before we know it, and guess what ladies? That means it's time for fall fashion! Last week I paid a visit to Ecco on Church Street.  They're celebrating over 20 years of being Burlington's home of the best brands and trendiest styles in fashion and accessories!
The wonderful team at Ecco picked out six outfits from their fall styles for me to model during my visit. Some of the outfits were "Totally Charlotte XO" – or definitely something that I would buy or might already have something similar to in my closet! And some of the looks were very out of my comfort zone, but in a good way! Thanks to the expert styling techniques of Ecco's staff, each look was able to come together with the right shoes and accessories, and even the ones that weren't styles that I'd typically pick for myself I ended up having fun trying on!
Today I'll be sharing two of the looks that I wore during my visit to Ecco, and throughout the week I'll be sharing the other four! Today's looks are the two fall formal ones- and if there's one thing that you should know about me it's that I LOVE any excuse to dress up, so these were some of my favorites!
Makeup: Will Landry at Mirror Mirror
Photograhy: Jose Hammond
Hair: (Done by Charlotte XO 🙂 )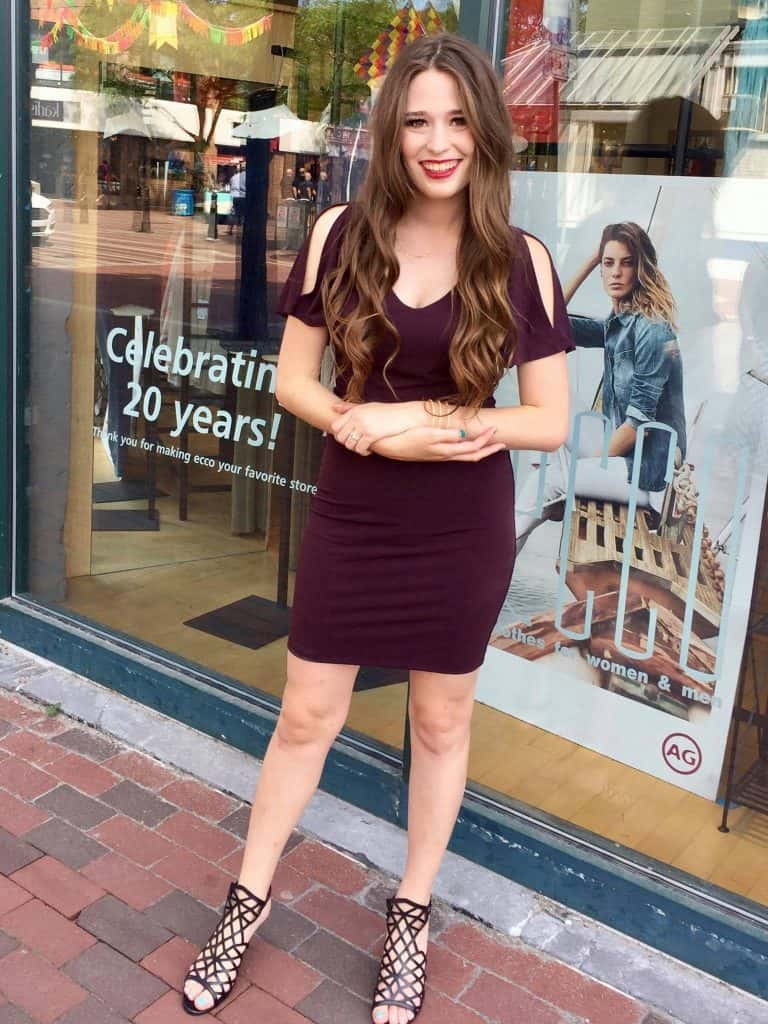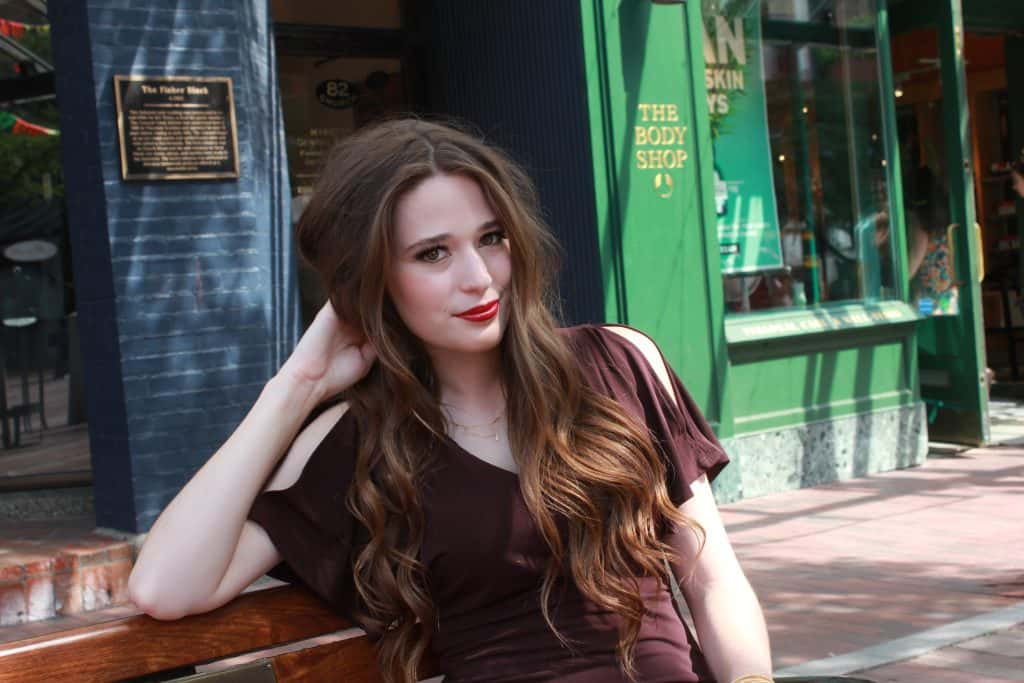 Look #1 – Flirty Fall Cocktail Dress
Dress: Velvet by Graham & Spencer // Heels: Charles David // Necklace: Kozakh
     Why not start with the best of all? Out of the six outfits that I modeled at Ecco, this look was my favorite! I loved this flirty and chic dress! How perfect would this be for a hot date or a night out? I was previously unfamiliar with the brand Velvet by Graham & Spencer, but now I want to try more from their line, as this dress was so comfortable to wear, and also very figure flattering! I also loved these cage heels, and thought they complimented the dress well. Love, love, loved this look!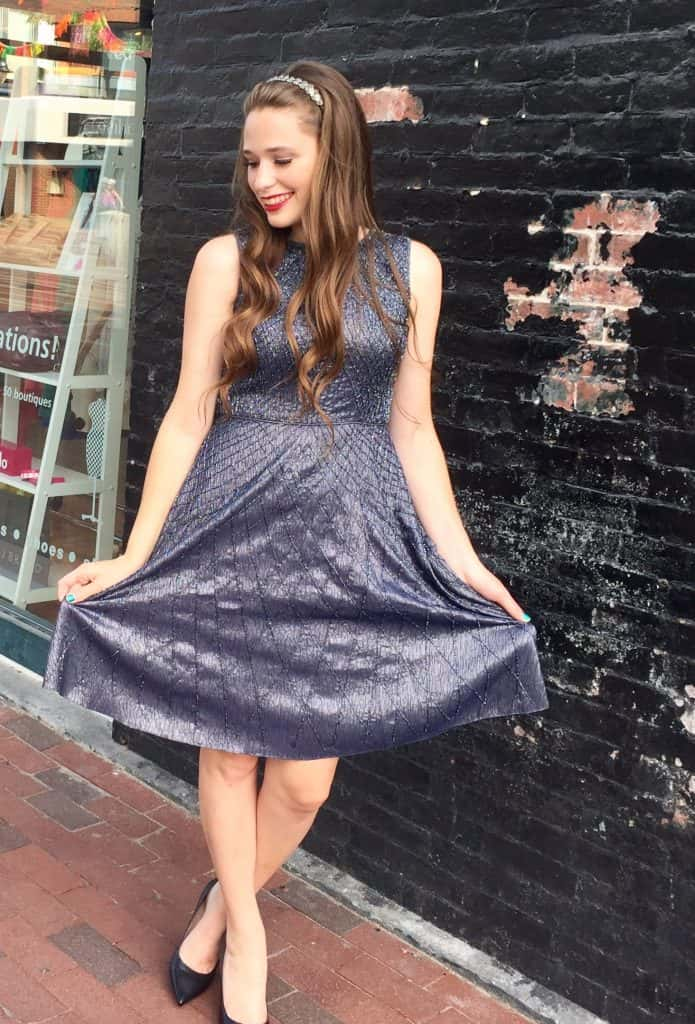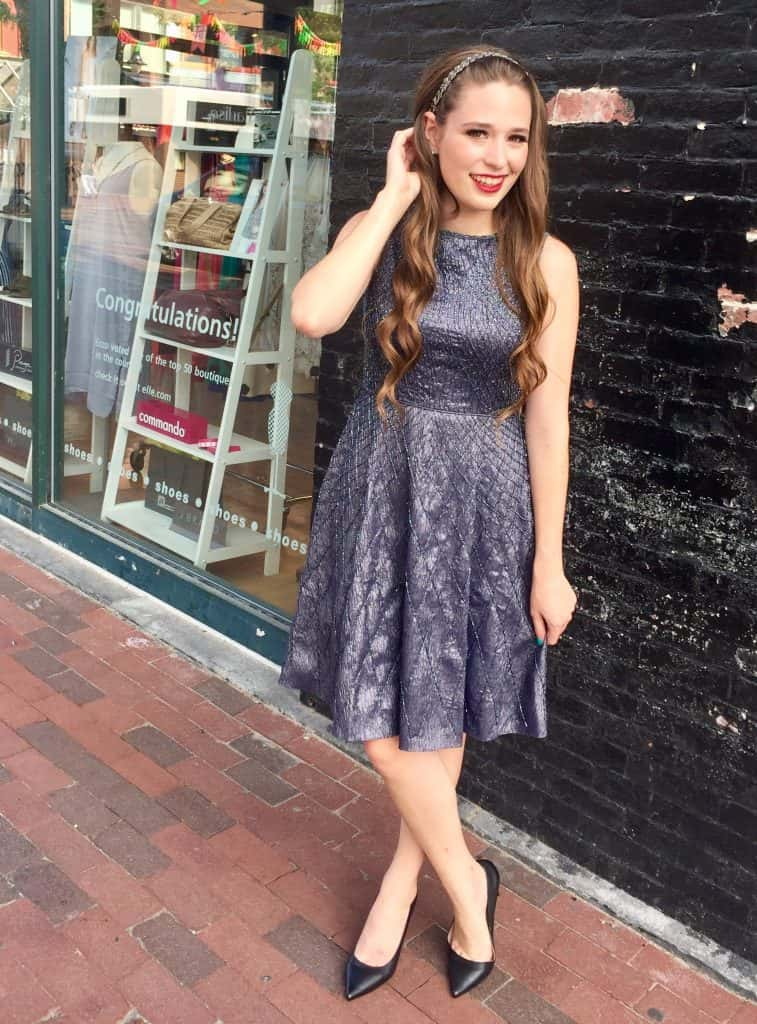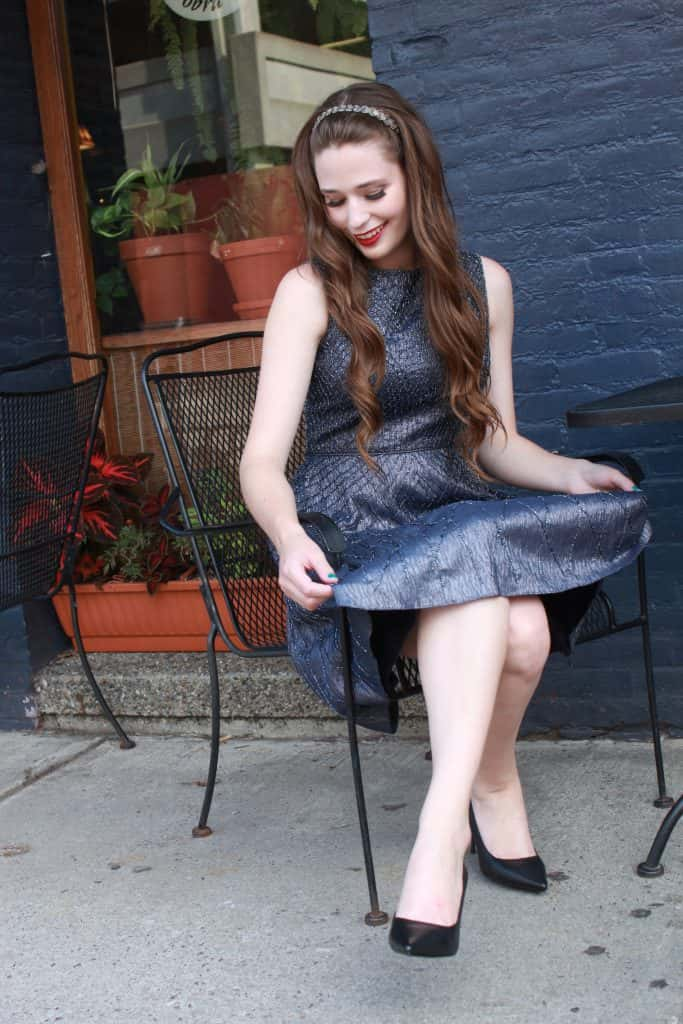 Look #2: Preppy Fall Formal Outfit
Dress: Adrianna Papell // Heels: Nina //
     Fall can bring lots of formal events, from weddings and galas, to high school homecomings and college formals if you're still a student! It's good to have a classy formal dress on-hand if occasions like these should enter your social calendar. This Adrianna Papell dress from Ecco would be perfect for any of those occasions! The beading on it is even more beautiful than the photos give it justice. Since the dress itself is very embellished, it goes perfectly with simple pumps, a cute headband, and stud earrings.
     Stay tuned here on the Planet blog later this week to see the other four outfits that I modeled during my visit to Ecco! They have so many great fall fashion finds in-store right now, so you need to stop in soon!
     -Charlotte XO