Stevie Beats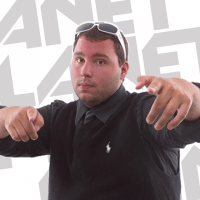 It's Vermont's own, Stevie Beats, bringing the party to Burlington and Plattsburgh since 2010. A University of Vermont alumni and undercover psychologist, Stevie Beats spends most his time finding new music to play on the radio and is known for playing hip-hop music way too loud! A fine musical taste, curated just for you!
The Afternoon Drive w/ Stevie Beats
Weekdays at 3pm, Fill In The Blank and Win Some Dank!  Hear new music first with The Fresh at Four.  Live at 5, it's The Happy Hour Hot Mix! Then slow it down with 6 the Slo-Mo at Six!
Listen to Stevie Beats weekdays from 3pm to 7pm during The Afternoon Drive on Planet 96.7 JAMS! Hit up the studio … Call or Text (802) 655-4000 and be the next big winner!
Enter the world of Stevie Beats on Facebook, Instagram, and Twitter. Preview new hip-hop JAMS on SoundCloud and Twitter with his project GreenMountainHipHop.com!