Charlotte XO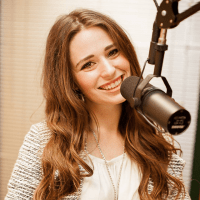 Charlotte XO is so excited to be the newest addition to the Planet 96.7 on-air team! She's new to Vermont and comes all the way from Charlotte, North Carolina ("Charlotte" from Charlotte!). She's proud to be bringing a touch of southern class and sass to your airwaves! When she's not on your radio, Charlotte XO loves trying Pinterest recipes, traveling to new places, and living by one of her main life mottos: making it a point to always eat dessert first! Charlotte XO is also a fashion and lifestyle blogger in her spare time and you can check out her personal blog Southern Belle in Training here!
Listen to Charlotte weekdays from 10 am to 3 pm on Planet 96.7 JAMS!
Hit up the studio … Call or Text (802) 655-4000!
Good news for everyone who loved Malibu!  Miley has a title and release date out for her upcoming album! Miley is also set to perform at this year's VMA awards on MTV. Lots in the works for